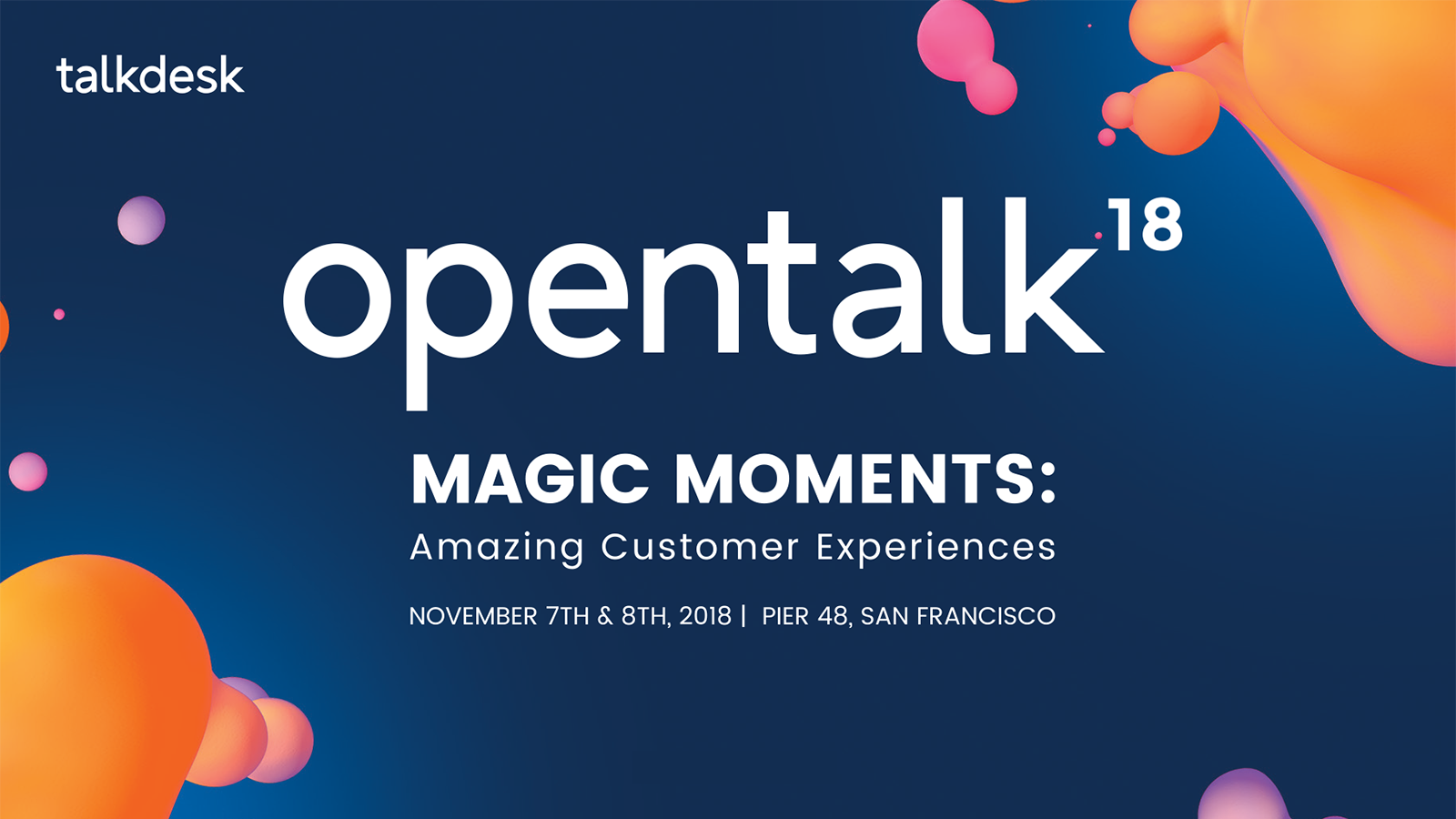 Behavioral Signals is proud to be a sponsor at Opentalk 2018!
Life is full of magical moments – they come in all sizes, happen to everyone, and stay with you forever. Opentalk 2018 is exclusively designed to help you discover the important factors behind these moments, create extraordinary conversations, and spark more of those magical moments for your customers.
Join us and thousands of brilliant visionaries in the most thought-provoking customer experience event of the year!
Where and when is OpenTalk 2018 being held?
Magic Moments: Amazing Customer Experiences
November 7-8, 2018
Pier 48, San Francisco
Click to see the agenda on the event's website here.
What are we doing there?
We'll be there with our new workflow & analytics application, powered by emotional intelligence, meilo. We're launching it on the Talkdesk appconnect platform and offering a free month of use. So come by and see it live at our booth. We even have an extra gift for you!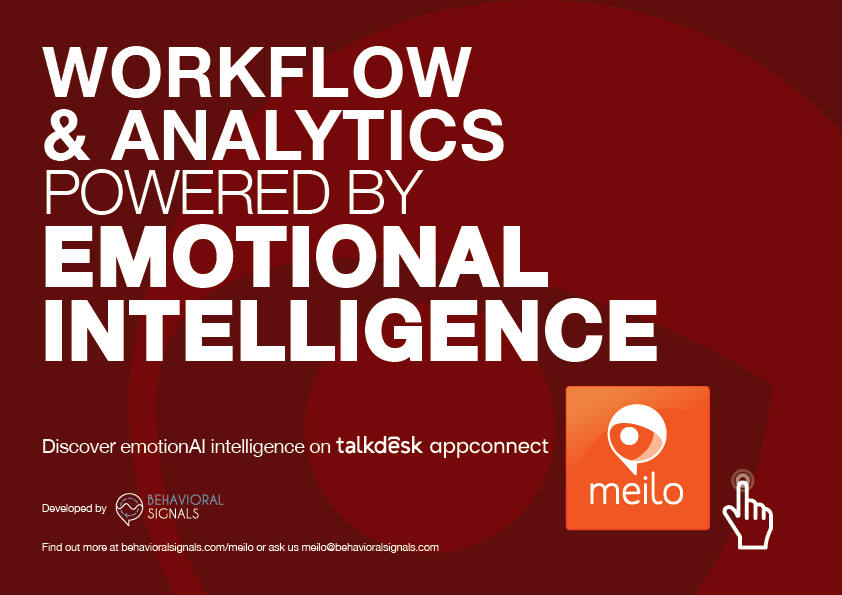 Apart from our great team, Quentin Furhatino, the 1st Robotic Movie Director, will be joining us onstage at Opentalk 2018. He's always on the lookout for his next big star and this time he'll be casting in front of a great audience!
Quentin Furhatino is a Furhat Robotics conversational AI robot, adapted by Behavioral Signals to capture emotional cues in speech. Some weeks ago, during our participation in Interspeech 2018, he demonstrated his ability to capture and measure excitement, aggressiveness, confidence, vocal variety, and several more factors in speech, that showed emotion and intent. Check out his casting trail so far, here.

See you at our booth!
Follow our Twitter and Facebook page to get a look at our booth and our activities at #OpenTalk18.