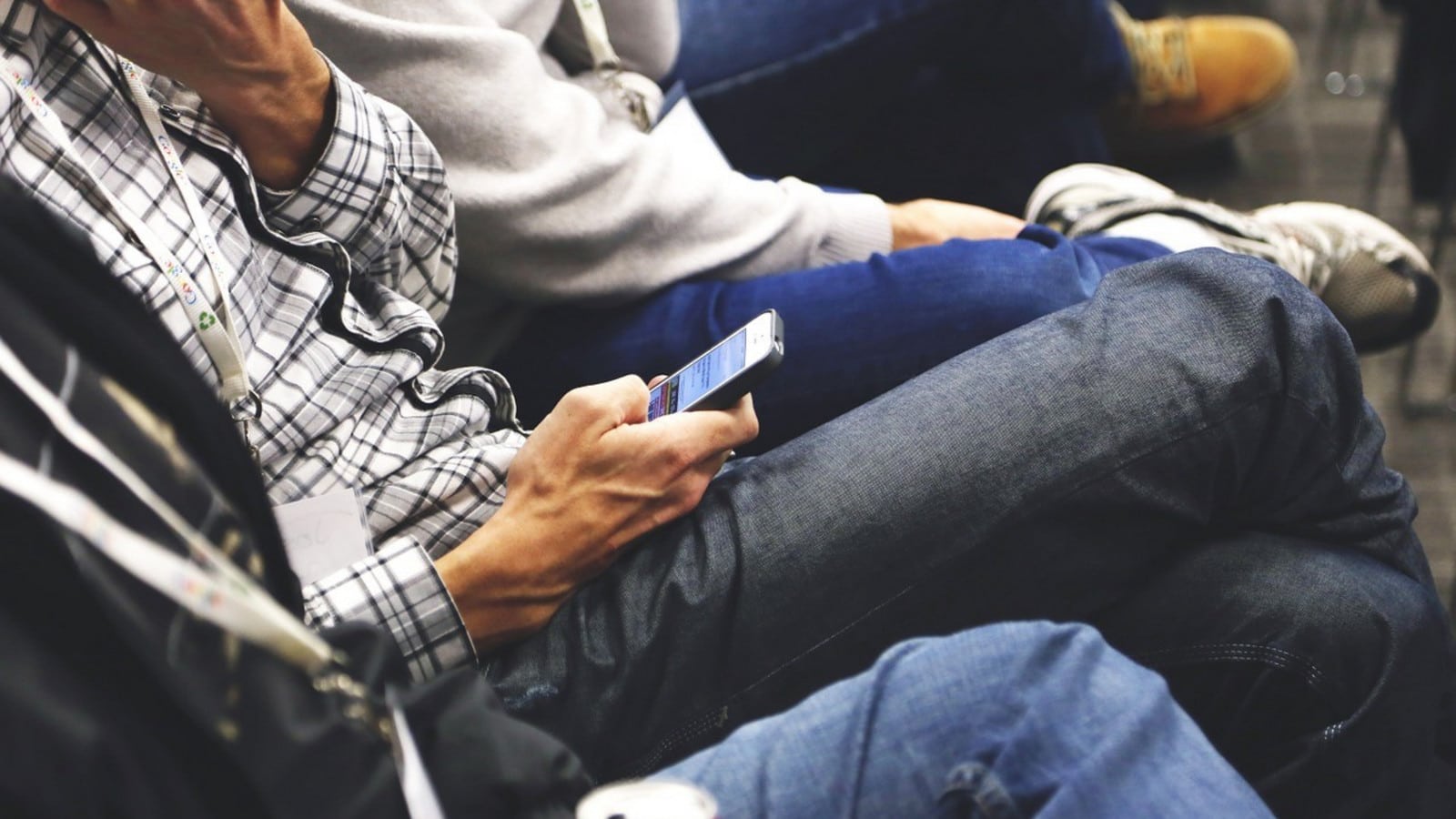 The return of in-person events – Risk Free!
This is an update of our blog post, Top AI Conferences for 2020: What Not To Miss.
---
Artificial intelligence & machine learning conferences are exponentially growing in number and popularity, following the evolution of the field that now, more than ever before, presents a brave new spectrum of possibilities. Conferences create opportunities for participants to exchange their latest research results, learn from world-class experts, and forge professional relationships that can help forward your career path, research, or knowledge base, and if you're a vendor, drum up some significant business leads.
Attending conferences gives you first-hand experience in what's hot and new, connects you with new and renowned colleagues, offering you many chances to discover how others apply machine learning in their work, products, services, or research.
We have compiled a complete guide of the conferences, congresses, and events to notice in 2021 and 2022.
Our Guide will be updated periodically – please check back with it for updates on venues and changes due to coronavirus pandemic prevention and safety protocols. Events that have opted for online or hybrid form are noted, and as information becomes available to us, we will include it in the below catalog for your convenience and accurate planning.
In most of these, you will find us speaking, showcasing our emotion AI technology, or networking. So don't hesitate to look us up or give us a shoutout on Twitter.
AI & Big Data Expo Global
AI & Big Data Expo Global, a leading AI event will take place both physically and virtually. It is a showcase of next-generation technologies and strategies from the world of Artificial Intelligence & Big Data that brings together leading experts and exhibitors to discuss bleeding-edge AI tech.
Date: Physical Show: Sep 6-7 & Virtual Show: Sep 13-15, 2021
Location: London
Website: ai-expo.net
Enterprise AI Summit
Enterprise AI Summit is focused on bringing together the latest technology advancements as well as practical examples to apply AI to solve challenges in business and society. A mix of speakers from academia and industry enables attendees to meet both with AI pioneers at the forefront of research, as well as explore real-world case studies to discover the business value of AI.
Date: Sep 22-23, 2021
Location: Online
Website: re-work.co
Women in AI
Women Power 💥. This evening event gathers female experts in artificial intelligence to talk about their personal experiences in the industry, network, discuss the progress of AI + raise awareness & support women in the sector.
Date: Nov 9, 2021
Location: Virtual
Website: re-work.co
World Summit AI
The event is coming back to Amsterdam and is celebrating its 5th anniversary with a mind-blowing lineup of the very best of the last 5 years world-class speakers in one amazing show. This leading global AI event includes stakeholders from the ecosystem of enterprise, Big Tech, startups, and investors. It discusses basic principles in order to make AI available to all economies, countries, and cultures and to promote AI for the greater good.
Date: Oct 13-14, 2021
Location: Amsterdam (*limited to 1000 people)
Website: worldsummit.ai
VOICE Summit
Goodbye Boondoggle. Hello Business. Voice Summit is the world's largest voice-tech conference. It attracts 5,000+ developers, conversational designers, startups, brands, agencies, and execs at the forefront of the #voicefirst era. This year's event will meet onsite. Multiple stages of (safely distanced) content. Curated 1:1 meetings. Game-changing discussion roundtables, first-look technology demos, tons of networking time, and more…
Date: Dec 6-9, 2021
Location: Arlington, Virginia
Website: voicesummit.ai
NeurIPS 2020
The Annual Conference on Neural Information Processing Systems is one of the top academic conferences. Held by the NIPS Foundation, its primary focus is to present a continuing series of professional meetings to foster the exchange of research on neural information processing systems in their biological, technological, mathematical, and theoretical aspects. NeurIPS 2021 is a Virtual-only Conference.
Date: December 6-14, 2021
Location: Virtual event
Website: nips.cc
LEAP 2022
LEAP, a tech exhibition in the Kingdom of Saudi Arabia aims to solve the major challenges facing humanity through the large-scale investment in game-changing technologies that have the potential to reshape the way we live. Attracting the world's most innovative companies, most powerful VCs, and most exciting tech entrepreneurs and thought leaders, LEAP's mission is to be a truly global event.
Date: Jan 1-3, 2022
Location: Saudi Arabia
Website: onegiantleap.com
CES® 2022
CES 2022 is the world's most influential technology event with topics on 5G and IOT, robotics & machine intelligence, automotive, and startups. The event will take place in Las Vegas on January 5-8, 2022. For those who may be unable to travel to Las Vegas, CTA will again create a digital event that will run in parallel with the in-person program. Digital audiences will have the opportunity to share the spirit of the in-person event. *All attendees and exhibitors will need to show proof of vaccination in order to attend CES 2022.
Date: Jan 5-8, 2022
Location: Las Vegas
Website: ces.tech
World AI Cannes Festival (WAICF)
This Festival connects the best AI actors to ignite positive changes in business and society. 200 world-class speakers and 140 exhibiting companies, invite you to learn, connect, experience the best of AI, and get inspired from them. Yann Le Cun, the Director of AI Research at Facebook will be presenting.
Date: Feb 10-12, 2022
Location: The WAICF will take place in-person and online
Website: worldaicannes.com
Conversational Interaction Conference
CI Conference emphasizes on delivering intelligent insights on NLU and speech recognition technology, available for commercial use, including tools and services that can help companies use conversational technology.
Date: February 16-17, 2022
Location: San Jose, CA
Website: conversationalinteraction.com
MWC Barcelona 2022
MWC Barcelona attracts some of the most influential decision-makers in the world. It's where leading companies and trailblazers share the latest topics relevant to the future. And the best place for networking opportunities with mobile and tech industry influencers. More information is to come
Date: 28 Feb – 3 Mar 2022
Location: Barcelona
Website: mwc.barcelona
SXSW 2022
The most important breakthroughs in technology, film, culture, and music, are featuring at the iconic SXSW. This event "proves that the most unexpected discoveries happen when diverse topics and people come together." Topics at Tech Industry Track, include AI/ML, blockchain, security & privacy, social media platforms, enterprise solutions, robots, IoT, edge computing, data ethics, voice technology innovation, and much more.
Date: Mar 11-12, 2022
Location: Austin, TX
Website: sxsw.com
Project Voice
America's #1 event for voice tech and AI returns. Project Voice conference is gathering over 3,000 highly qualified attendees across 15-20 countries and talks on the good, the bad, and the ugly in voice tech.
Date: April 25-28, 2022
Location: Chattanooga, Tennessee, US
Website: projectvoice.ai
World Summit Americas AI
"The world's leading AI summit for the Americas is now Omnichannel!" Join the global AI community: 2 Days – 1.000 Curated Meetings – 2 Tracks of NEW format content – 4.000 International brains in AI.
Date: May 4-5, 2022
Location: Montréal, Canada
Website: americas.worldsummit.ai
AI EXPO TOKYO
The expo is held twice a year and is Japan's largest exhibition specialized in artificial intelligence. With 300.000 visitors and 300 exhibitors, AI EXPO TOKYO [Spring] gathers various exhibiting solutions related to artificial intelligence from elemental technologies, hardware to applications, and services.
Date: May 11-13, 2022
Location: Tokyo, Japan
Website: ai-expo.jp/en-gb.html
Big Data and Analytics Summit 2022
The 7th Annual Big Data & Analytics Summit is focused on business executives and aims to provide all attendees with current trends, strategic insights, and best practices trending in technology, data, AI & machine learning. Market giants like Mastercard, Google, Facebook, Uber, LG, Haliburton, Telus, Sunlife, Uber, KFC, will be speaking at the event. A good opportunity to learn and connect with the world's big data leaders.
Date: May 22-23, 2022
Location: Toronto, ON
Website: bigdatasummitcanada.com
AI World Conference & Expo
AI World Conference is planned to meet the needs of AI stakeholders and provide value to those who are both building and adopting Artificial Intelligence (and its associated technologies). More details are to come…
Date: TBC, 2022
Location: Boston, MA
Website: aiworld.com
To Be Continued…
Want to stay updated about Conferences, Events, and News from the #AI, #ML and #Voice industry?
Follow us on Twitter | Like us on Facebook |  Meet us on LinkedIn |Subscribe to our newsletter