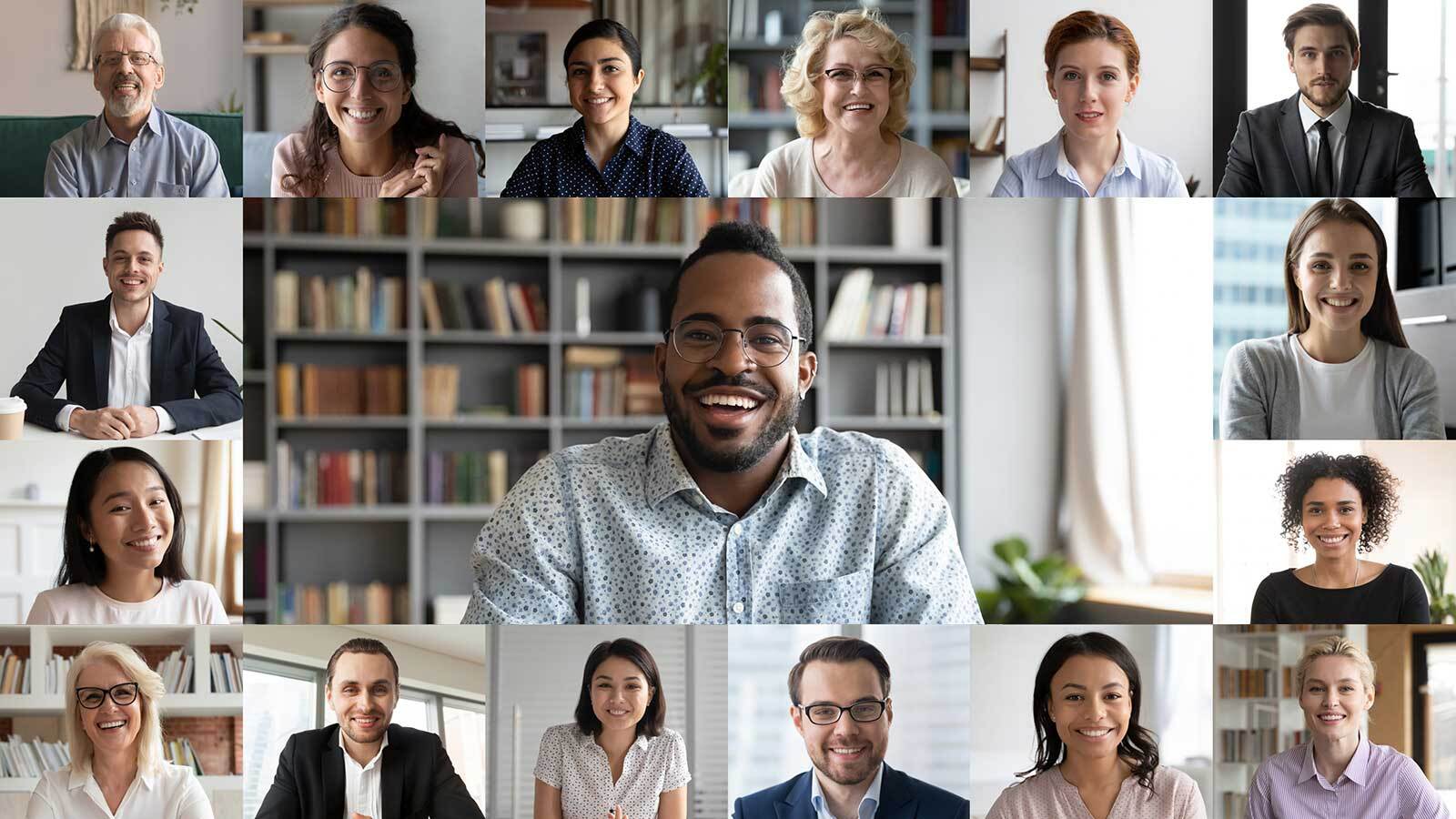 It's no surprise that AI is the current "hot" technology. There are so many amazing ways AI and machine learning are used to affect our lives and our future (e.g. smart speakers, virtual assistants, self-driving vehicles, and voice-based gadgets). With an unending number of conferences, summits, symposiums, and workshops, Behavioral Signals has compiled a list of upcoming AI and AI-related conferences, that we find significant, so you can explore, learn, and hone your AI knowledge.
In most of these you will find us speaking, showcasing our emotion AI technology, or networking. So don't hesitate to look us up or give us a shoutout on Twitter.
Updated September 8th, 2020
GITEX Technology Week
GITEX is the most important week in the annual tech calendar in Dubai. Technology leaders, enterprises, and startups worldwide come together to showcase the future of business in every industry. In 2020, the Conference celebrates the 40th anniversary of GITEX with a rebranded edition – GITEX Global.
Date: December 6-10
Location: Dubai, UAE
Website: gitex.com
NeurIPS 2020
The Annual Conference on Neural Information Processing Systems is held by the NIPS Foundation, which primary focus is to present a continuing series of professional meetings to foster the exchange of research on neural information processing systems in their biological, technological, mathematical, and theoretical aspects. NeurIPS 2020 is a Virtual-only Conference.
Date: December 6-12
Location: Virtual event
Website: nips.cc
Web Summit
We couldn't miss out one of Europe's most important startup events. Once more in Lisbon, the event is focused on showcasing the best technology on the planet bringing Fortune 500 companies, groundbreaking startups, and world-class speakers together.
"Times may be uncertain, but one thing remains true. There's a simple power in people coming together. That's why Web Summit is going online this December."
Date: December 2-4, 2020
Location: Online
Website: websummit.com
AI & Big Data Expo Europe
The AI & Big Data Expo is focused on showcasing the next-generation technologies and strategies from the world of Artificial Intelligence & Big Data. This year they' ll be bringing us a hybrid event; physical and virtual so we can make the most out of the two days.
Date: November 24-25, 2020
Location: Rai, Amsterdam, Netherlands
Website: www.ai-expo.net
HORASIS EXTRAORDINARY MEETING
The annual Horasis Global Meeting is one of the world's foremost gatherings of business and government leaders, offering an ideal platform to explore and foster cooperation, impact investing, and sustainable growth across the world.
Horasis Extraordinary Meeting is to be held on Horasis' new ground-breaking digital conferencing platform, Horasis and will gather 1000 of the most senior members of the Horasis Visions Community to overcome the profound economic, political, and social disruptions caused by Covid-19. Our CEO Rana Gujral will be speaking; so, stay tuned and meet us there.
Date: October 1, 2020
Location: Digital Event
Website: horasis.org
TNW2020
TNW Conference is a technology festival that brings together international technology executives, top-tier investors, and promising startups for two days of business and knowledge sharing – surrounded by some of the highest production values at any tech event on the planet.
With 17.500 attendees, more than 7.000 companies, and 300 press attendees, TNW2020 has become an unmissable fixture in the European tech scene. The two-day festival showcases industry-leading speakers, panel discussions, and workshops and topics range from artificial intelligence to blockchain, and everything in between. Make an appointment now and meet us online.
Date: October 1-2
Location: Online
Website: thenextweb
VOICE Summit
Sponsored by Amazon Alexa, Voice Summit is the world's largest voice-tech conference. It attracts 5,000+ developers, conversational designers, startups, brands, agencies, and execs at the forefront of the #voicefirst era. This year's event will be held virtual with engaging talks and insightful keynotes, to help build and market the latest innovations in voice technology.
Date: October 5-15
Location: Virtual Event
Website: voicesummit.ai
World Summit AI
Inspired Minds with the backing of the United Nations Organisation is organizing this leading global AI event all over the world, including stakeholders from the ecosystem of enterprise, Big Tech, startups, and investors. It discusses basic principles in order to make AI available to all economies, countries, and cultures and to promote AI for the greater good. This year meet the AI brains in a brand new online format and theme #withoutborders for 2020.
Date: October 14, 2020
Location: Virtual
Website: worldsummit.ai
The Virtual AI Summit
This conference looks at the practical implications of AI for enterprise organizations, the actual solutions that are transforming business productivity. The AI Summit London is a virtual summit experience so you can experience it from your desk, on your tablet, or even in the garden on your phone!
Date: September 2-3, 2020
Location: Virtual experience
Website: london.theaisummit.com
Data Science Salon Virtual (DSS)
Data Science Salon is the only global industry conference that brings together the brightest leaders in specific verticals in the data science field to educate each other, illuminate best practices, and innovate new solutions. Join 1500+ attendees and 30+ speakers to learn from practitioners, technical experts, and executives on how to solve real-world problems by harnessing disruptions in data, artificial intelligence, and machine learning.
Upcoming events 2020:
Sep 22-25: DSS Virtual | Applying AI & Machine Learning to Media, Advertising & Entertainment
Nov 17-20: DSS Virtual | Applying AI & Machine Learning to Retail & E-Commerce
Dec 8-11: DSS Virtual | Applying AI & Machine Learning to Finance & Technology
ICML 2020
The International Conference on Machine Learning gathers professionals dedicated to the advancement of the branch of artificial intelligence known as machine learning. It is globally renowned for presenting and publishing cutting-edge research on artificial intelligence, statistics and data science, machine vision, computational biology, speech recognition, and robotics.
Date: July 12-18, 2020
Location: Virtual Event
Website: icml.cc
COLLISION
Collision is said to be the fastest-growing tech conference in North America following the lead of the European Web Summit and gathers the world's most influential buyers, sellers, emerging companies, and policymakers.
Date: June 22-25, 2020
Location: Toronto, Canada
Website: collisionconf.com
CVPR 2020
CVPR is the premier annual computer vision event. The conference, additionally to the main event, comprises several co-located workshops, and short courses and provides exceptional value for students, academics, and industry researchers.
Date: June 14-19, 2020
Location: Virtual Event
Website: cvpr2020.thecvf.com
Webit Festival Europe
Webit Festival Europe is focused in the areas of AI, 5G, Blockchain IoT, VR/AR, NextGen Cloud, Biotech, and Robotics. Innovative global leaders, investors, corporates, and organizations meet there. We will be there speaking and networking. Come meet us.
Date: MAY, JUNE & JULY 2020, 2020
Location: Webit Festival 2020 shall not be held in Valencia! Instead, Webit Covid Edition shall take place in the virtual space.
Website: webit.org
RISE OF AI
The Rise of AI conference invites and connects up to 2,000 AI experts, decision-makers, opinion-leaders, and game-changers to discuss Artificial Intelligence for society, politics, and the economy. We will be there with our speaking on how to predict intent using behavioral signals from voice.
Date: MAY & JUNE 2020
Location: Online after Registration
Website: riseof.ai
SpeechTEK 2020
SpeechTEK, for more than two decades, has been the number one gathering place for the speech technology community. A place to join other executives, engineers, developers, users, and adopters and learn about the new and innovative ways speech technologies are shaping our lives and changing the way we do business. Behavioral Signals will be there on the 2nd day of the Conference, with Rana Gujral, our CEO, talking on Using a Film's Emotional Dowry to Enhance Movie Recommendation Systems.
Date: Postponed
Location:
Website: speechtek.com
MWC Barcelona 2020
GSMA organizes MWC, a thought-leadership conference that brings together the latest innovations and leading-edge technologies. With topics and trends on Artificial Intelligence, Customer Engagement, The 5G Era, IoT, the Media & Entertainment Planet, Security & Privacy in their agenda, MWC is justifiably the largest mobile event in the world.
Date: Postponed
Location:
Website: mwcbarcelona.com
O'Reilly AI Conference
O'Reilly has made the very difficult decision to cancel all future in-person conferences. Instead, they'll continue to invest in and grow O'Reilly online learning, supporting the companies and people who count on their experts to help them stay ahead in all facets of business and technology. Join them, become an O'Reilly online learning member, and learn what they already know.
Date: Postponed
Location:
Website: conferences.oreilly.com
ELEVATE TECH FESTIVAL
Not everything happens in the US. We picked a Canadian leading tech and innovation festival that attracts the brightest people shaping the world. It's a forum for thought leadership and its definitely on our radar to attend.
In July 2020, Elevate confirmed that it is canceling its annual tech and innovation festival to prioritize the health and safety of the community. The organization announced it will revisit producing large-scale global gatherings when it is safe to do so.
Date: Postponed
Location:
Website: elevate.ca
ROBOTICS SUMMIT & EXPO
This conference is a multifaceted educational forum and expo dedicated to addressing the issues involved with the design, development, manufacture, and delivery of commercial robotics and intelligent systems, products, and services.
Date: Postponed
Location:
Website: roboticssummit.com
AI World – Conference & Expo
The Conference is focused on the state of the practice of AI in the enterprise and is designed to help you navigate through the complex landscape of AI business solutions.
Date: Postponed
Location: AI World is actively working with local venues to find alternative dates
Website: aiworld.com
Project Voice
America's #1 event for voice tech and AI, Project Voice conference is gathering over 3,000 highly-qualified attendees across 15-20 countries and talks on the good, the bad, and the ugly in voice tech.
Date: January 13-17, 2019
Location: Chattanooga, Tennessee, US
Website: projectvoice.ai
DEEP LEARNING SUMMIT
The Deep Learning Summit by Re-work is focused on showcasing the latest advancements in deep learning, and learning how to leverage new AI methods to solve problems in your organization.
Date: January 30-31, 2019
Location: San Francisco, US
Website: re–work.co
CONVERSATIONAL INTERACTION CONFERENCE
CI Conference emphasizes on delivering intelligent insights on NLU and speech recognition technology, available for commercial use, including tools and services that can help companies use conversational technology. Catch up with our CEO, Rana Gujral, who is going to be talking on Predicting The Future Through Our Voice
Date: February 10-11, 2019
Location: San Jose, CA
Website: conversationalinteraction.com
Developer Week
Developer Week is a conference that each year gathers 8,000+ developers, engineers, software architects, dev teams, managers and executives who seek the latest in developer technologies, languages, platforms, and tools.
Date: February 12-16, 2019
Location: San Francisco, US
Website: developerweek.com
Convergence India
The Convergence India is credited as India's leading Technology Show. The expo brings together the latest technology innovations and trends showcasing the convergence of technologies covering Communications, Digital Broadcast, IoT, Augmented Reality, Virtual Reality, Artificial Intelligence, Robotics, Embedded Technologies, Mobile Devices & Accessories, Gaming & Entertainment as well.
Date: February 19-21, 2019
Location: New Delhi, India
Website: convergenceindia.org
AI Everything
The UAE wants a happier nation and is planning to converge everything AI in Dubai by 2031, in order to achieve it. The conference promotes initiatives, collaborations, partnerships, businesses, and social enterprises in the field of AI.
Date: March 10-11, 2019
Location: Dubai, UAE
Website: ai-everything.com
BIG DATA & AI WORLD
Recognize. Analyze. Utilize. This is the motto for the Big Data & AI World conference, an event that aims to educate and make tangible, meaningful, and insightful data & AI clearer.
Date: March 10-12, 2019
Location: London, UK
Website: bigdataworld.com
AI EXPO TOKYO
The expo is held twice a year and is Japan's largest exhibition specialized in artificial intelligence. With 300.000 visitors and 300 exhibitors, AI EXPO TOKYO [Spring] gathers various exhibiting solutions related to artificial intelligence from elemental technologies, hardware to applications, and services.
Date: April 1-3, 2019
Location: Koto, Japan
Website: ai-expo.jp/en-gb.html
**************
Want to stay updated about Conferences, Events, and News from the #AI, #ML and #Voice industry?
Follow us on Twitter | Like us on Facebook |  Meet us on LinkedIn | Subscribe to our newsletter  
*************