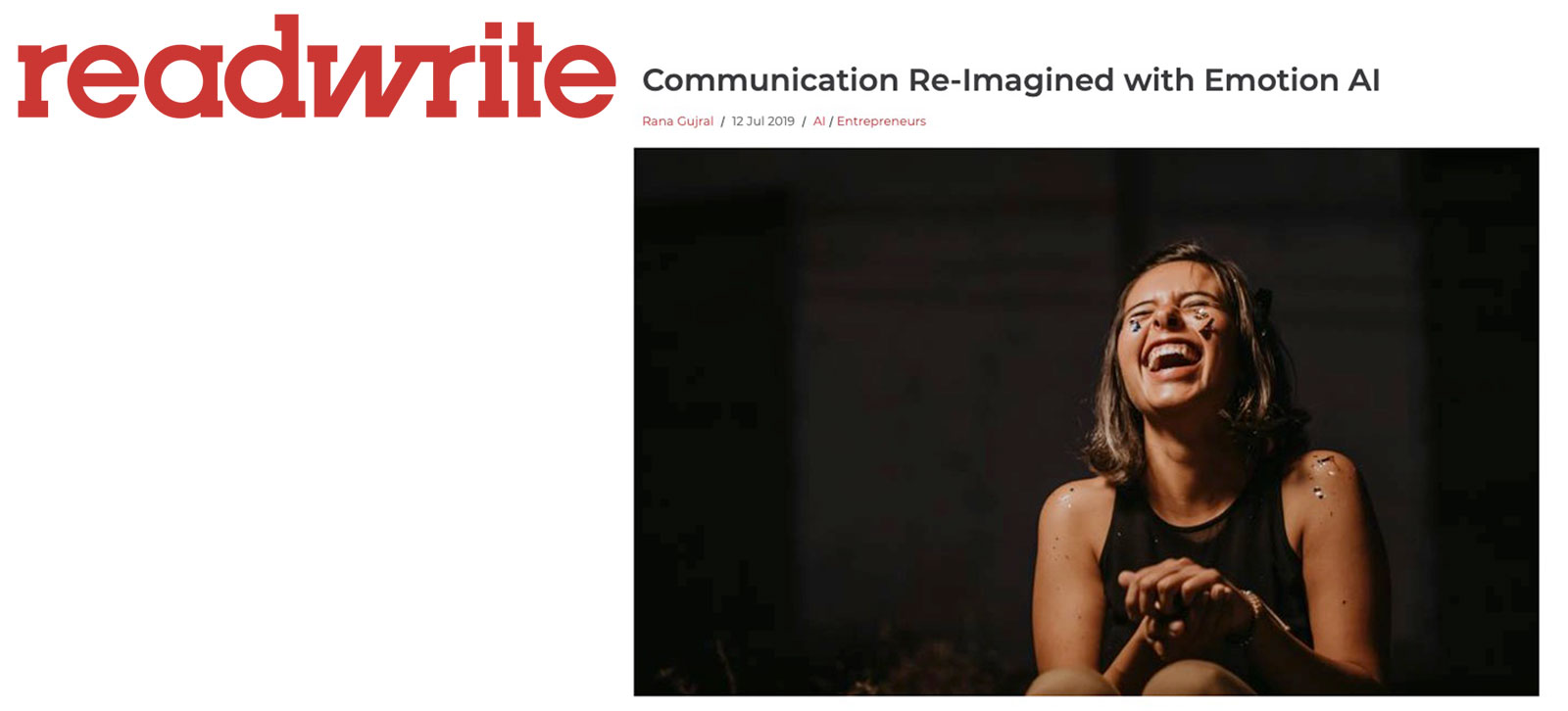 ReadWrite, a medium that aggregates professional communities dedicated to specific subjects of interest such as smart homes, AR/VR, and APIs, hosted Rana Gujral's article on Emotion AI and redefining communication. He writes about the changes that Emotion AI will bring in the way people and businesses communicate and operate, and how companies can take advantage of this game-changing technology.
The evolution of artificial intelligence
Thanks to Emotion AI machines can have a deeper understanding of HOW humans feel and WHY they feel that way, Gujral said. Technologies that analyze the subtext of language based on the tone, volume, speed, or clarity of what is being said can better replicate human behavior and ensure much better insights into human expressions. "The result is a re-imagining of how people and businesses can communicate and operate. Emotion AI systems are drastically improving the voice user interface of voice-activated systems in our homes.
Improving Accuracy in Emotional Artificial Intelligence
Machine learning is the cornerstone of successful Emotion AI. "Systems are increasingly able to analyze the subtext of language based on the tone, volume, speed, or clarity of what is being said. Not only does this help these systems to identify the gender and age of the speaker better, but they are growing increasingly sophisticated in recognizing when someone is excited, worried, sad, angry, or tired. While real-time integration of these systems is still in development, voice analysis algorithms are better able to identify critical concerns and emotions as they get smarter."
The Next Step for Businesses and People
Emotion AI can be used in a wide range of different applications, including Feedback Surveys, Coaching, Customer Support, and Sales Enablement, and this is the next step for Businesses and People, Rana said. "Voice user interfaces will be able to recognize when someone is sick, sad, angry, or happy and respond accordingly. Kiosks in banks, retailers, and restaurants will be able to interact with customers based not just on the buttons they tap, but the words they speak and how they speak them.
Read the full article Communication Re-Imagined with Emotion AI on ReadWrite.