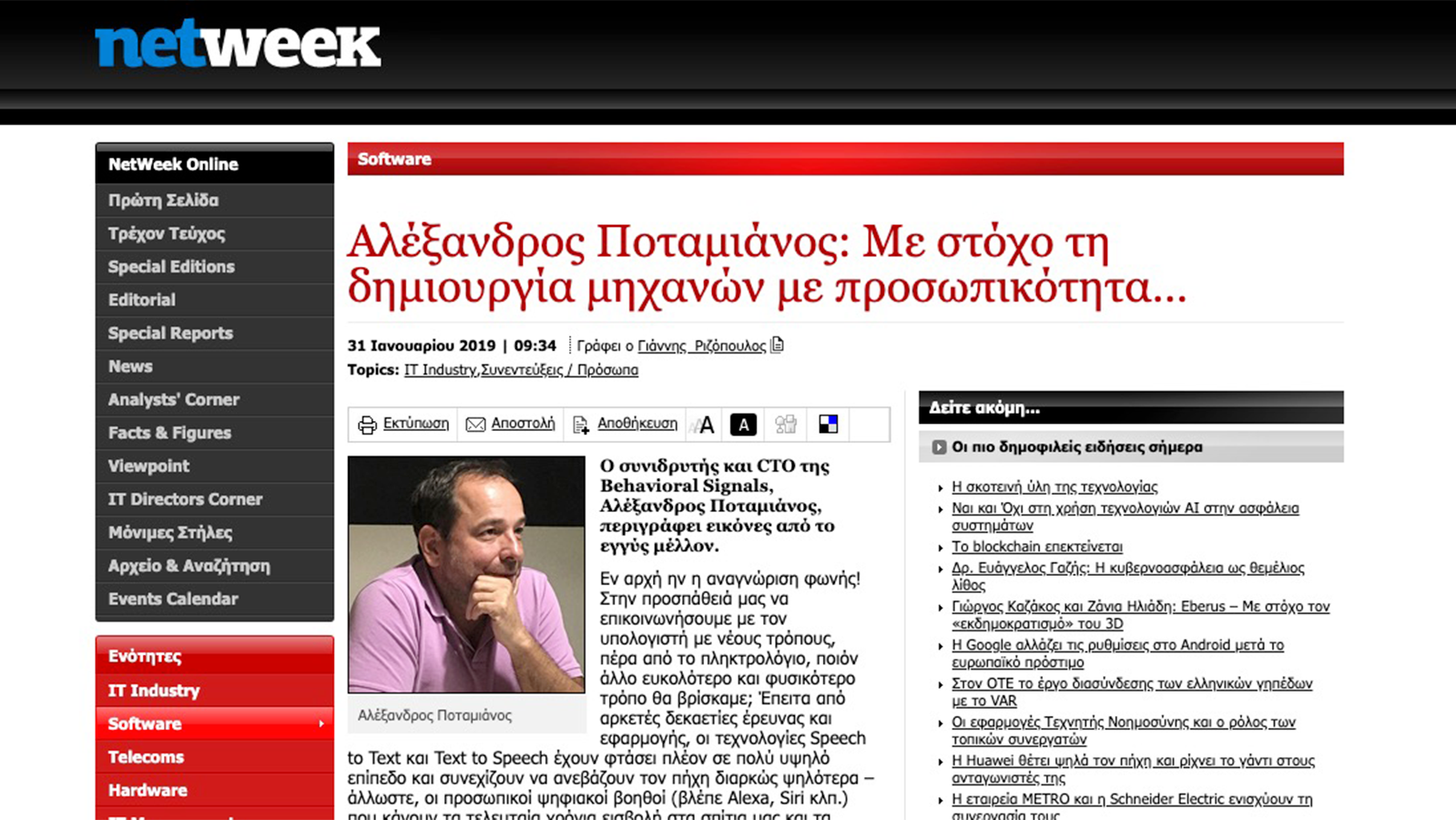 Alexandros Potamianos, Behavioral Signals CTO and co-founder was recently featured in the Greek business magazine, Netweek.gr on an interview with the leading technology journalist Yannis Rizopoulos. Alexandros and Yannis discussed current and future trends on voice technologies and our contribution to emotion recognition and behavioral analytics in voice.
"For many years, psychologists and other scientists have been trying to identify people's emotions and behaviors in their voice, mainly by recording interviews and then, using a list of behavioral codes, they were trying to find frequent behaviors that could lead them to treatment. However, today the question is whether or not the machine can automatically detect these behaviors from the voice signal or from what is meant. Even more if, based only in someone's voice, it can predict behaviors and emotions" says Alex, initiating the debate around the role of AI in emotion and behavioral recognition.
Explaining our emotion AI technology, Alex goes a step further, describing the potential from a business point of view. He describes the applications of our emotion AI engine, on building emotionally intelligent virtual digital assistants, enhancing the emotional intelligence of human agents interacting with customers in a call or contact center, or on enabling socially enabled assisted living robots.
Alex's full interview for Netweek can be found here.