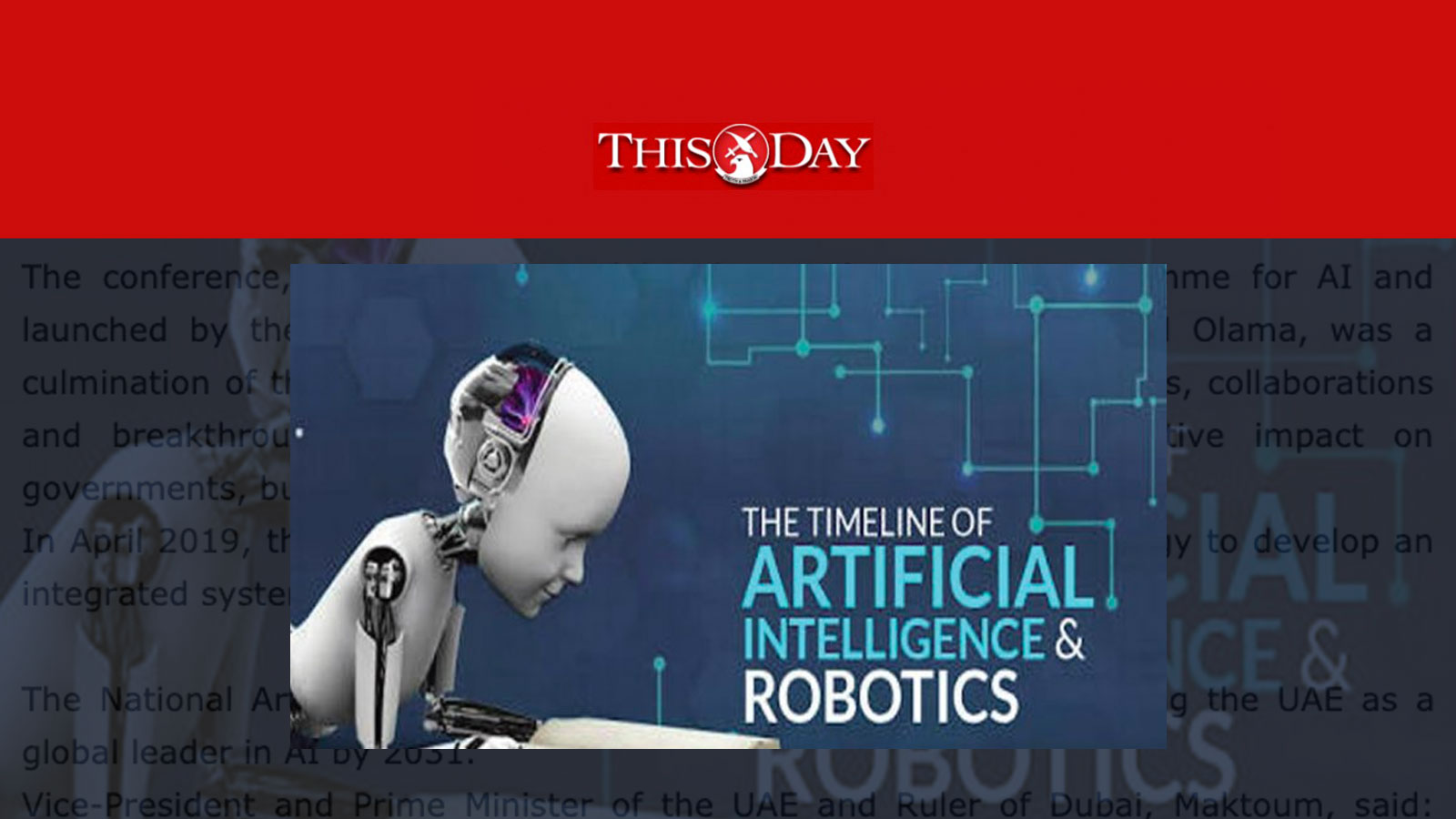 Emma Okonji from ThisDay, was in Dubai for the Artificial Intelligence Everything 2019 conference, and wrote on different aspects of how economies are tapping into that technology to drive national development.
She covers matters discussed on government strategies, regulations and the economy of AI. Then presents conversations she had with different stakeholders in AI ranging from autonomous car driving, health sector, and emotion AI. For the last she interviewed our CEO, Rana Gujral:
Deducing emotions with AI
Another area of interest is the application of AI in deducing the  behaviour of people. CEO, Behavioral Signals from Los Angeles, California, Rana Gujral, said AI technology could be applied on people through software application. Organisations could use the software solution to predict the likely behaviour of clients in a business deal."With the solution, we can predict over 80 per cent accuracy on whether a client will pay up his/her debt in the course of having a conversation with the client, using the AI technology," Gujral said."For example, we can take about 5,000 calls of debt collection engagement and determine through our solution, the number of people that are willing and ready to pay. So the solution will help organisations know how committed their customers are, when it comes to debt payment. If the organisation understands the willingness of a client to pay or not to pay, the organisation could then make alternative arrangement to introduce new method of debt collection," Gujral said."We already have a company that uses our solution to manage patients with depression, and also predict the propensity of suicidal behavior in people. The solution can be used to analyse data in the propensity of people who are likely going to committee suicide," Gujral added.
Read the full article here.