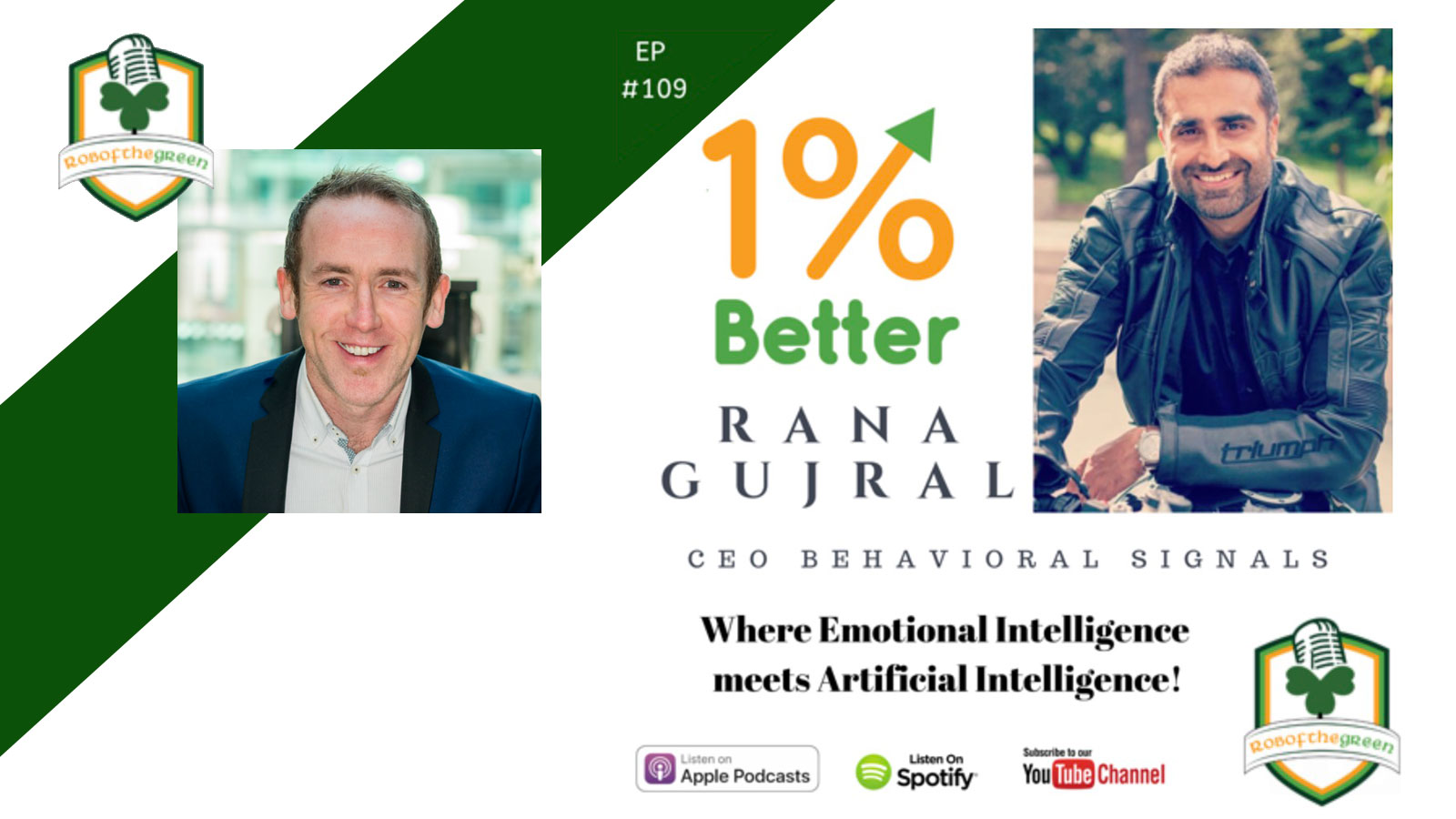 Rob O' Donohue, aka Rob of the Green, is on a mission to improve anyone willing to listen, at least by 1% as he says, through his interesting entrepreneurship podcast. He interviews stakeholders from different walks of life and this time he decided to discuss AI and emotional intelligence with Behavioral Signals' CEO, Rana Gujral.
Rana discusses emotional intelligence, entrepreneurship, what it means to invest and work with startups, and how he always decides to take the difficult road, when it comes to choosing which startup he will work with (32:40). He also discusses about the team, the managing and feedback tactics he uses; how important it is to build trust with employees, capture emotional cues, and why you should always reflect, as a CEO, on your own approach to a problem and maybe reconsider.
Rob definitely posed some insightful questions allowing Rana to share some deep thoughts on startups, management, and the company he is now leading. One of his top questions was how a CEO manages stress (50:02). Make sure you listen to what Rana believes when it comes to work-life balance…
So, relax and listen in to episode EP109 of Rob of the Green podcast now.
Listen to "Rana Gujral – Where Emotional Intelligence meets Artifical Intelligence – EP109!" on Spreaker.