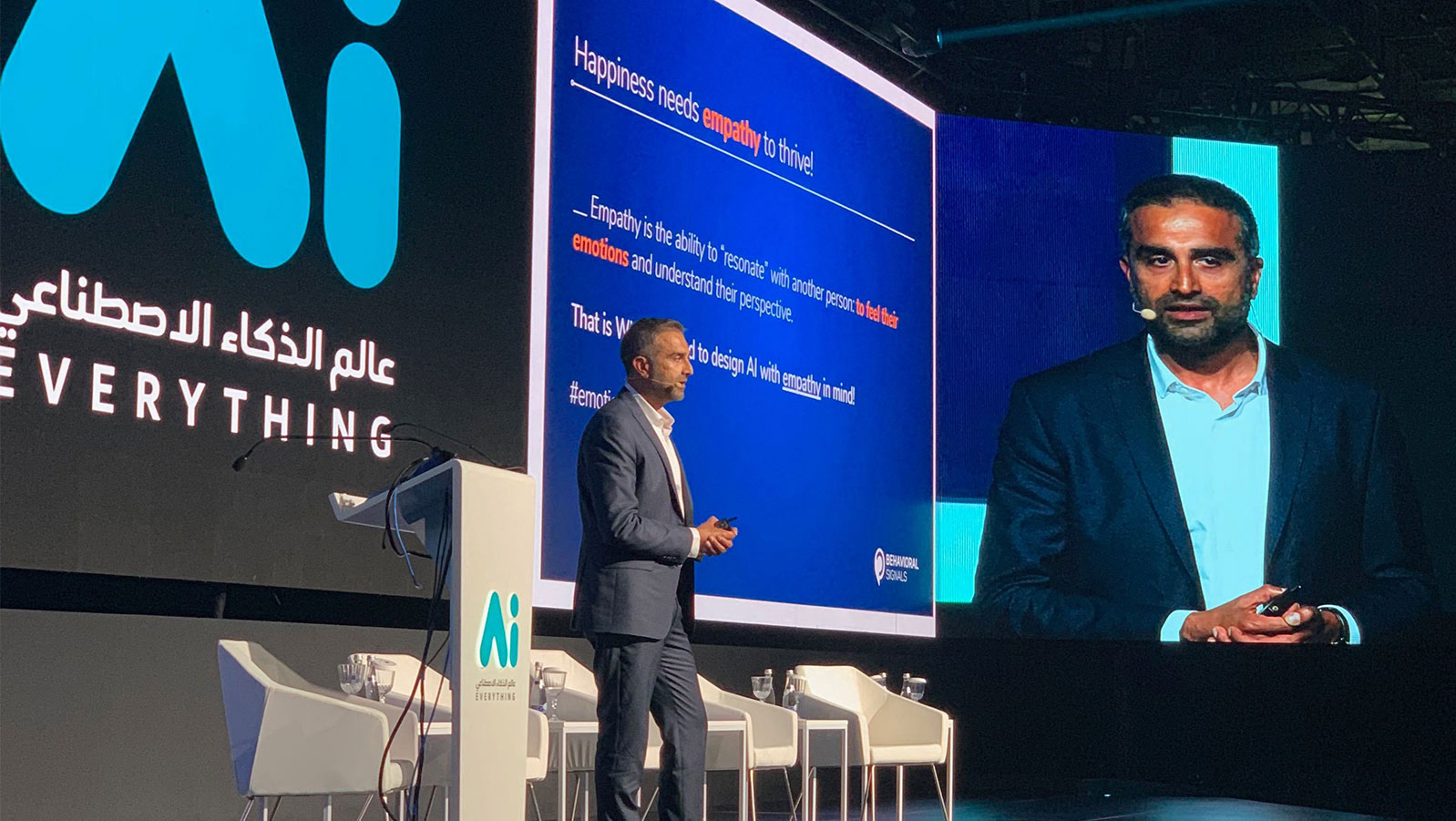 Emma Okonji was at the AI Everything 2019 conference in Dubai and wrote an article, "Tapping Artificial Intelligence for Global Development," that discusses how economies are tapping into AI technology to drive national development. Behavioral Signals' CEO, Rana Gujral, who spoke at the event, discussed with Mr. Okonji how AI is making it possible to deduce the emotions and behaviors of people through voice conversation.
The article is a collection of opinions from several stakeholders present at the UAE event and certainly is a mirror of how business people see the potential of AI in the Middle East and beyond.
Rana, who also spoke on stage at AI Everything, discussed with the reporter how Behavioral Signals' solution can now predict, with over 80% accuracy, whether a client will pay his/her debt in the course of their conversation with the agent. The solution can help companies know how committed their customers are to paying their debt. If a company understands their client's propensity to pay, it could make alternative arrangements to introduce a new method of debt collection.
Rana explains that not only is Behavioral Signals' solution able to see if customers will pay their debt but it can be utilized in managing patients with depression. It can predict the propensity of suicidal behavior in people and can predict who is more likely to commit suicide.
Read the full article in This Day here.