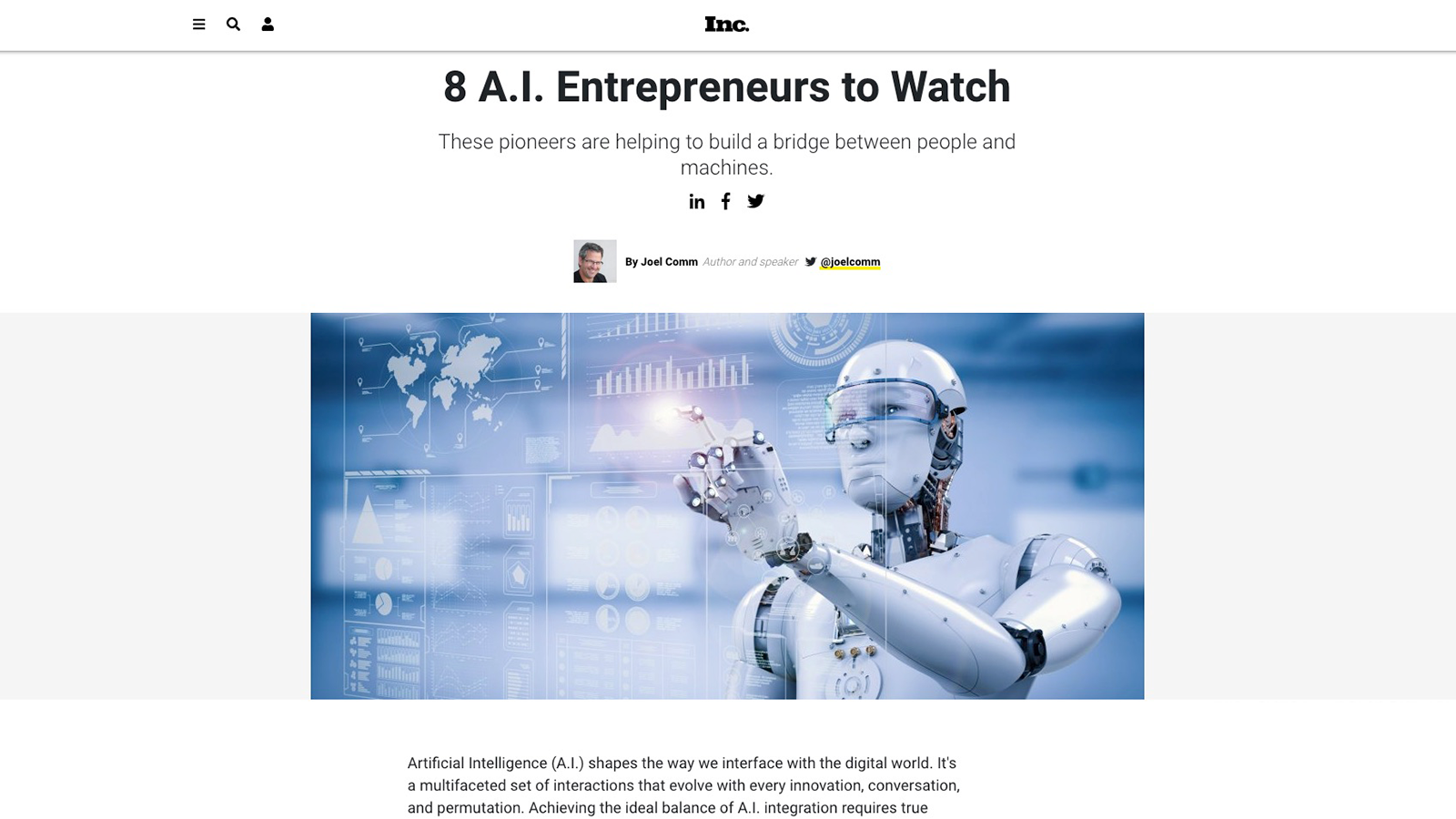 Rana Gujral, Behavioral Signals' CEO, was named one of the '8 A.I. Entrepreneurs to Watch' by Inc.com. He was among a distinguished group of entrepreneurs who are visionaries in the field of Artificial Intelligence. They bring compassion and innovation into the realm of AI by tapping into what it truly means to be human.
Behavioral Signals' Emotion AI engine via human speech is featured in the article. Recognition software programs of the past have missed emphasis, timing and emotion via voice and this is what makes our technologies so groundbreaking. Rana is leading this humanistic speech recognition approach to AI.
Other entrepreneurs who were featured in the article are Vivienne Ming, a pioneer in smart approaches to prosthetics and bipolar disorder, Bryan Johnson who has engineered ways to expand our brainpower with the assistance of AI and Matt Sanchez who is discovering new ways to amplify the consumer experience through AI.
These entrepreneurs were distinguished not only for their advancements in the digital world but their impact on society. They bring empathy and innovation into AI through health, creativity and social conscience that are indelibly interwoven with the machines we use every day.
Read the full article in Inc.com here.