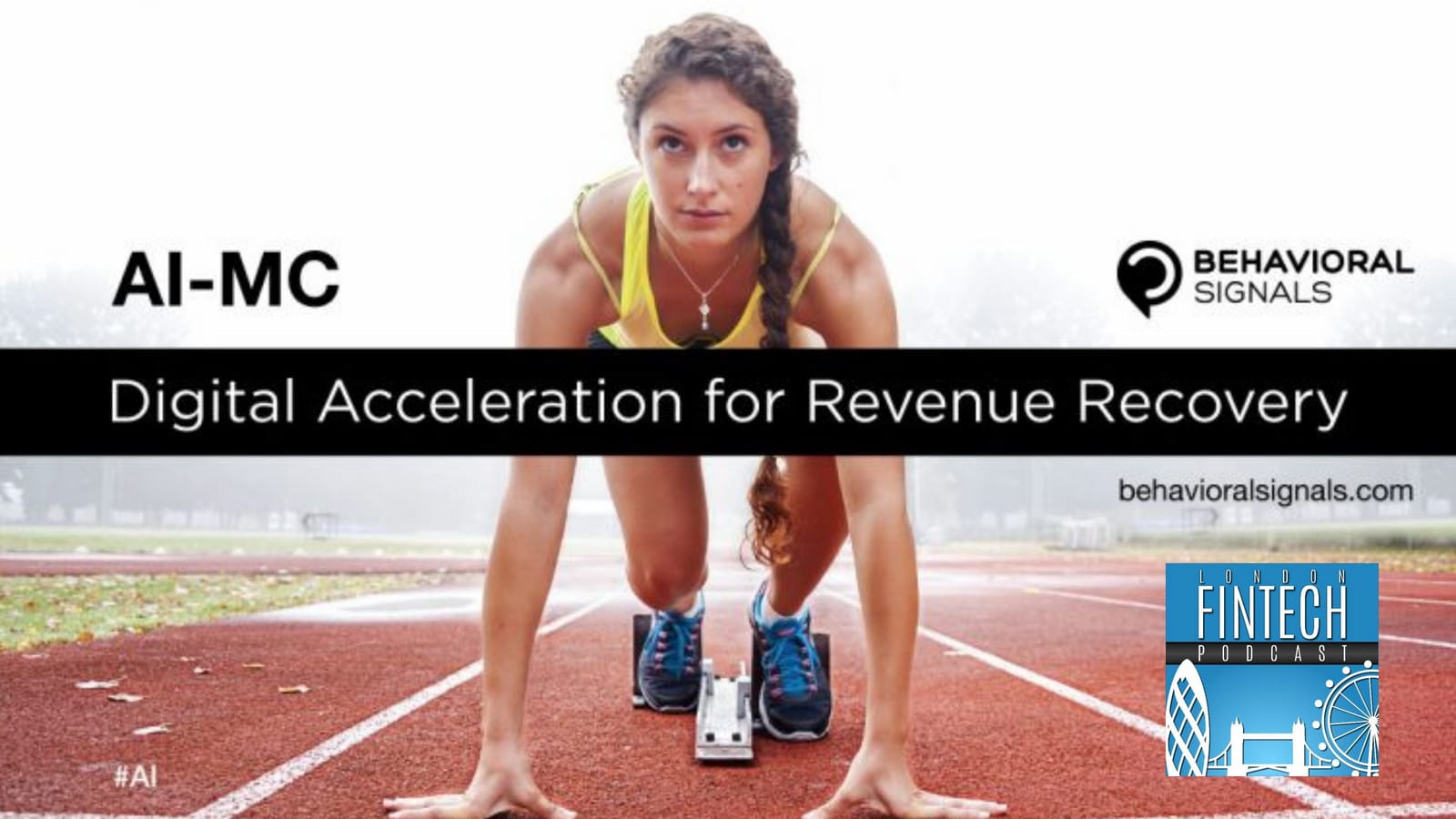 The London Fintech Podcast is the longest-running and most blue-chip Fintech podcast in Europe with gravitas and respect in both Fintech and incumbent Financial Systems and has a global reach. According to Stitcher, Mike Balimas, the host of the show, brings a dose of English humor, perspective, truth, and insights that both entertain and inform. In LFP176, Rana Gujral, CEO of Behavioral Signals, joins Mike to discuss the automated detection of emotion in the audio of a human conversation. Rana is a super-experienced veteran entrepreneur and CEO in Silicon Valley, and in this episode, he draws the curtain back on if not the final frontier, then certainly a might important new one of man-machine interfacing.
In this show, Rana covers one Case Study of usage of this technology (AI-MC) in Financial Systems, which ably demonstrated that when one is dealing with real technological innovation, the use case innovation is itself also truly radical and requires large amounts of initiative and imagination to think beyond the obvious – after all if people already detect emotion how a computer could supplement that?
Topics discussed include:
-Mountain biking in San Francisco during lockdown
-The challenges of extreme innovation
-Huge unexplored potential use case domains
-How computer-voice innovation has developed in recent decades
-Affect is relatively new given the tall order of getting computers to understand multiple speakers in multiple languages in the first place
-NLP and NLU
-Emotions as ranging from visceral through to mental influenced and as often the most important undertone of a conversation – you can't understand or even hold for long a conversation without modelling the emotional state of the person you are speaking to
-The necessity as well as the opportunity of being able to process this layer of the information
-How does one parse audio for emotion?
-Behavioral Signals exclusively focus on tonality – pitch and tonal variance – in order to extract the underlying sentiment/emotion – "it's not just what you are saying it
-Case Study of our "AI mediated Conversations" – AIMC – product to match appropriate call center staff with debt collection conversations based on the emotional patterns in voice
-the amazing increase in debt collection of 10-15% as a result of matching

And much more. Listen to the full episode LFP176 – Sci-Fi Creeps Ever Nearer – Automated Detection of Emotion In Voice Audio w/Rana Gujral Behavioral Signals below.
LFP176 – Sci-Fi Creeps Ever Nearer – Automated Detection of Emotion In Voice Audio w/Rana Gujral Behavioral Signals
---