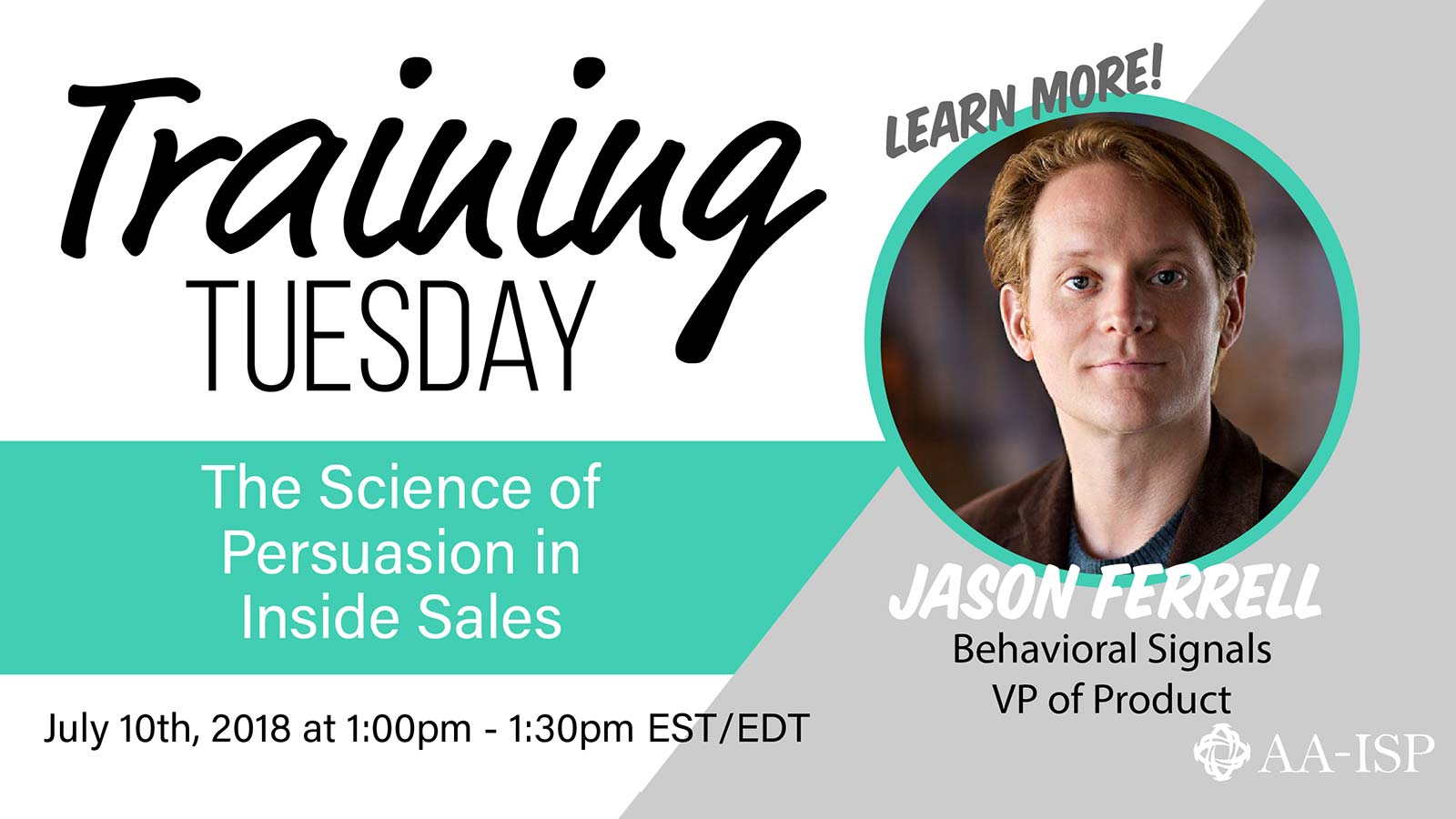 The American Association of Inside Sales Professionals and the Behavioral Signals team held recently a free webinar discussing the importance of emotional intelligence for inside sales and how we can identify human emotions and behaviors in our voice.  Notably, the webinar focused on "the science of persuasion in inside sales" and how the latest in AI can help take inside sales teams to the next level of professionalism and performance.
How important is the tone in an inside sales conversation?
In particular, the webinar was organized by the American Association of Inside Sales Professionals (AA-ISP), an international association dedicated exclusively to advancing the profession of Inside Sales. Richard Harris, a Top 25 Inside Sales Leader, and Founder of the Harris Consulting Group led the webinar together with our very own VP of Product and Partnerships, Jason Ferrell.
On July 10th, 2018, Richard and Jason had an insightful discussion on the importance of understanding your own emotions and those of others as well as how we can use this emotional intelligence to disarm the "fight or flight" response. Discussing the importance of tone and how we should match our tone to how we want customers to feel, they focused on the role of speech and emotion analytics in providing the necessary tools to help any agent make the sale! Their engaging talk was followed by a Q&A session (see below link).
Machine learning grooming the next generation in inside sales
The discussion wrapped around the latest trends in machine learning and how recent technological advancements from the world's top research laboratories are being used to measure hidden micro-expressions in conversations.  In addition, the audience had the opportunity to learn more about our work at Behavioral Signals and how we use behavioral signal processing, our patented, award-winning technology, to recognize and measure the emotions, behavioral and interaction patterns in the conversations that affect your bottom line.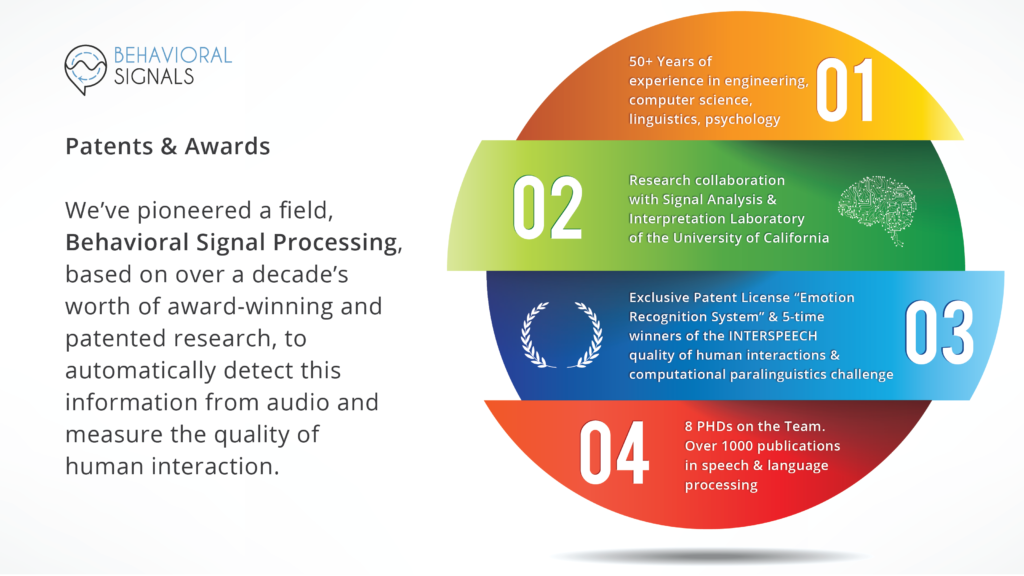 Missed the webinar? Don't worry! You can find it on AA-ISP website, here. 
Our second webinar "The Science of Persuasion in Inside Sales (continued)"is coming up soon! Find details here.