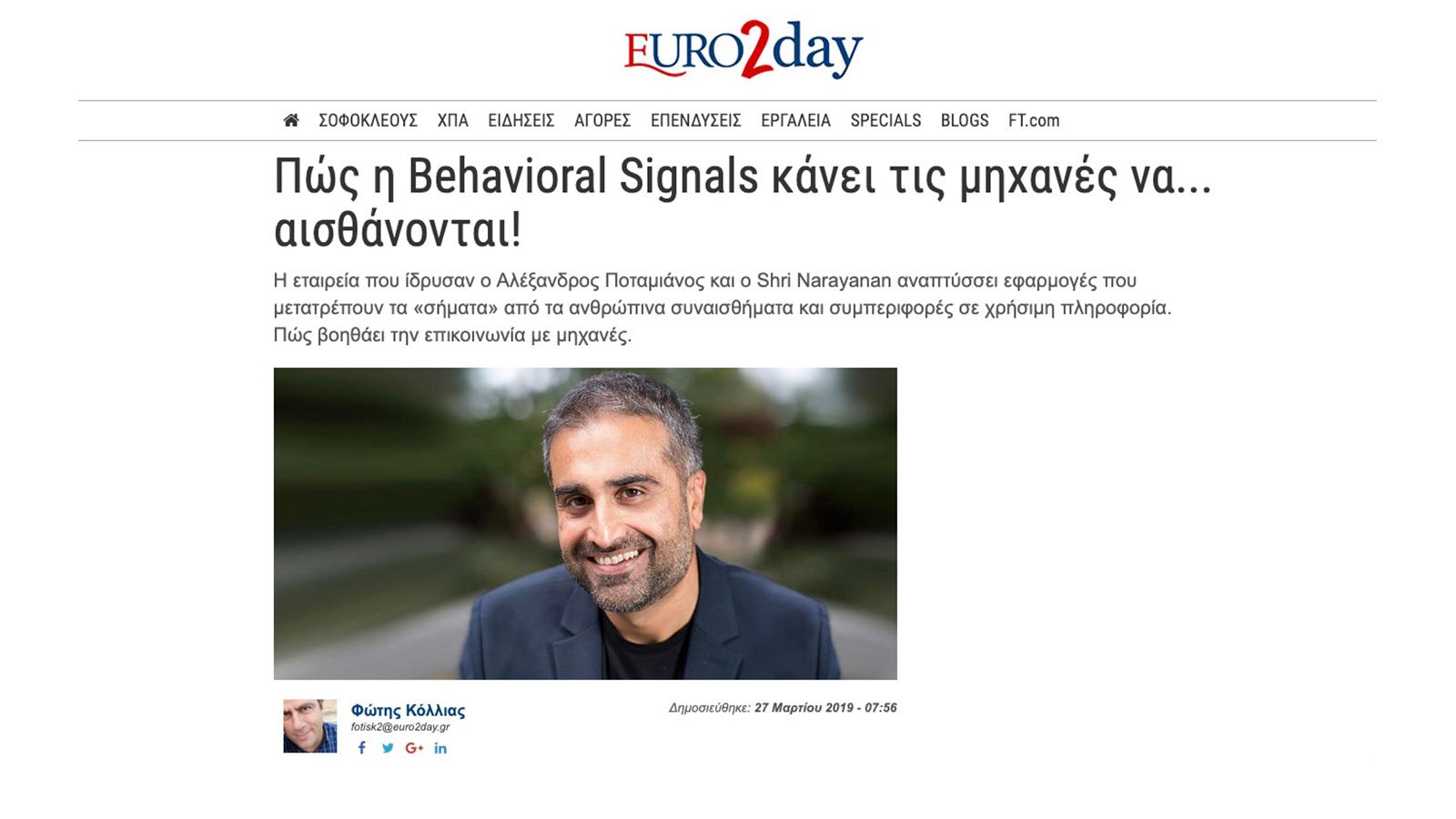 One of Greece's leading real-time financial information portals, Euro2Day, interviewed some days ago our CEO Rana Gujral, during his visit in the country on the occasion of Startup WorldCup Summit Cyprus Greece 2019 featuring our work in the area of Emotion AI.
According to Rana, with today's applications of artificial intelligence, we can achieve a better level of vision or hearing than that of the human eye and ear, but in the field of understanding human emotions and behaviors we are behind, as there are "no applications that would help a robot to understand when a man is sarcastic, when he is skeptical".
Rana explains how we, at Behavioral Signals, are working to close the gap of communication and understanding among humans and machines. Emotion AI will enable machines whether these are a robot, a "smart mobile phone" or a "smart speaker", to communicate better with the user, through understanding the user's emotions, as reflected in the tone of the user's voice.
Read the full article in Euro2Day here (article in Greek).