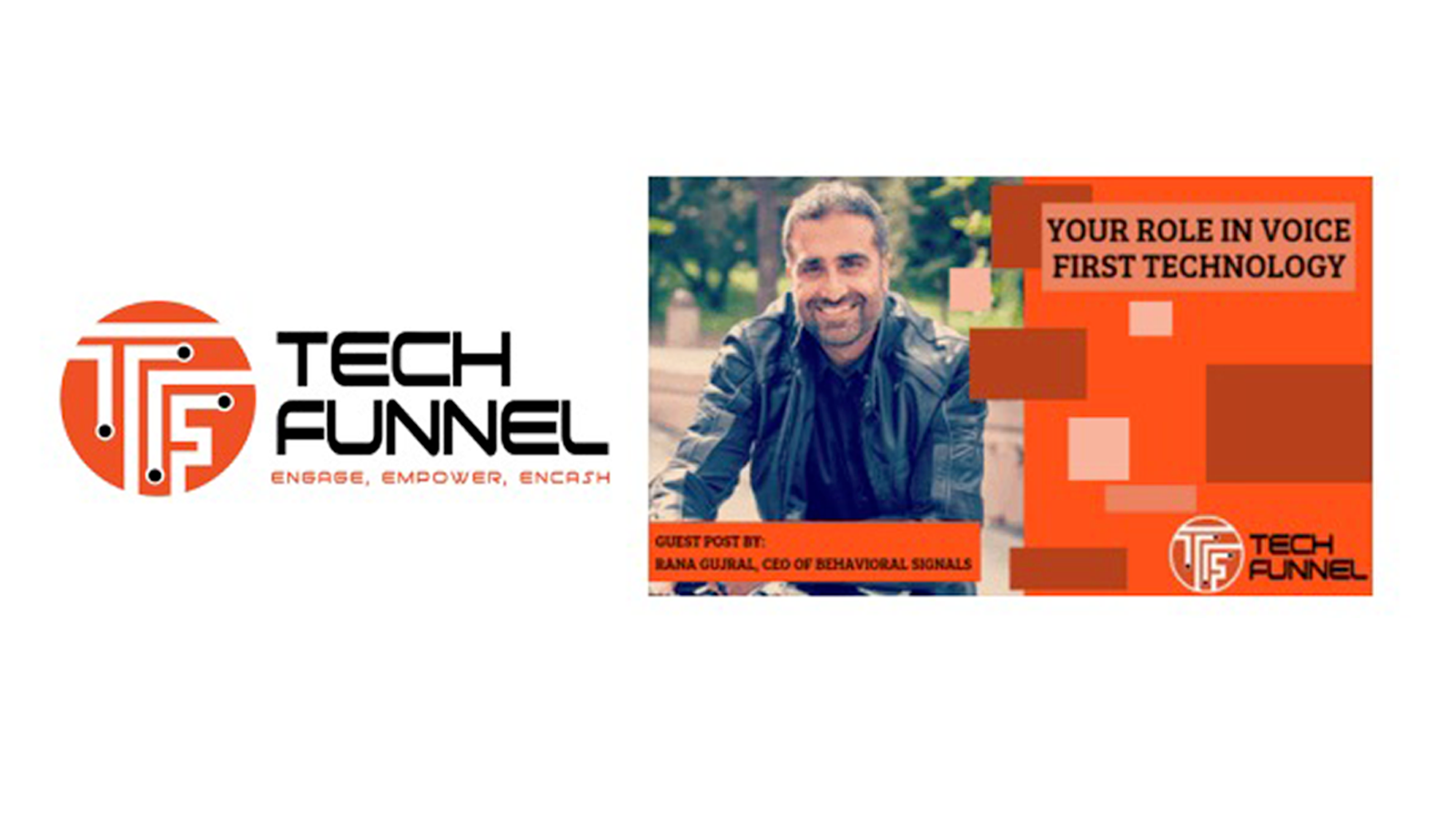 TECH FUNNEL hosted our CEO Rana Gujral where he shared his thoughts and opinions about Emotionally Acute AI and how Voice First technology can impact/affect our everyday life.
"Rather than allowing Alexa, Siri and the gang to just listen in on our conversations, we should be driving the narrative. By harnessing a better understanding of how voice first technology is advancing, we can stay on the cutting edge of the trend to reap the maximum benefits of these breakthroughs as consumers, users, and innovation enthusiasts."
Rana explains how voice technology is not something from the future; it's happening right now! What are the advantages of emotional intelligence and how we can reap the maximum benefits of innovative breakthroughs in the fields of health, Smart Living, Customer service & experience, etc. He notes "Machines are truly starting to listen, and these advancements could be the difference between life and death".
So, what's in it for YOU?
Health: Voice first technology is a life-saving endeavour that is leading the way to a healthier tomorrow. Voice analysis can not only recognize the state of emergency but also diagnose the need and provide additional information that may be crucial.
Living: Voice First AI helps you enjoy a more vibrant interaction with your devices. Consider a speaker that recognizes not only what you're saying but also how you're saying it, identifies your needs and knows if you've been crying.
Urgency and Emergency: Voice first technology can detect fear, aggression, distraction or urgency in your speech patterns and react accordingly. With emotion recognition your needs are being identified more quickly, and treated more effectively.
#VoiceFirst
Read the full article on TECH FUNNEL