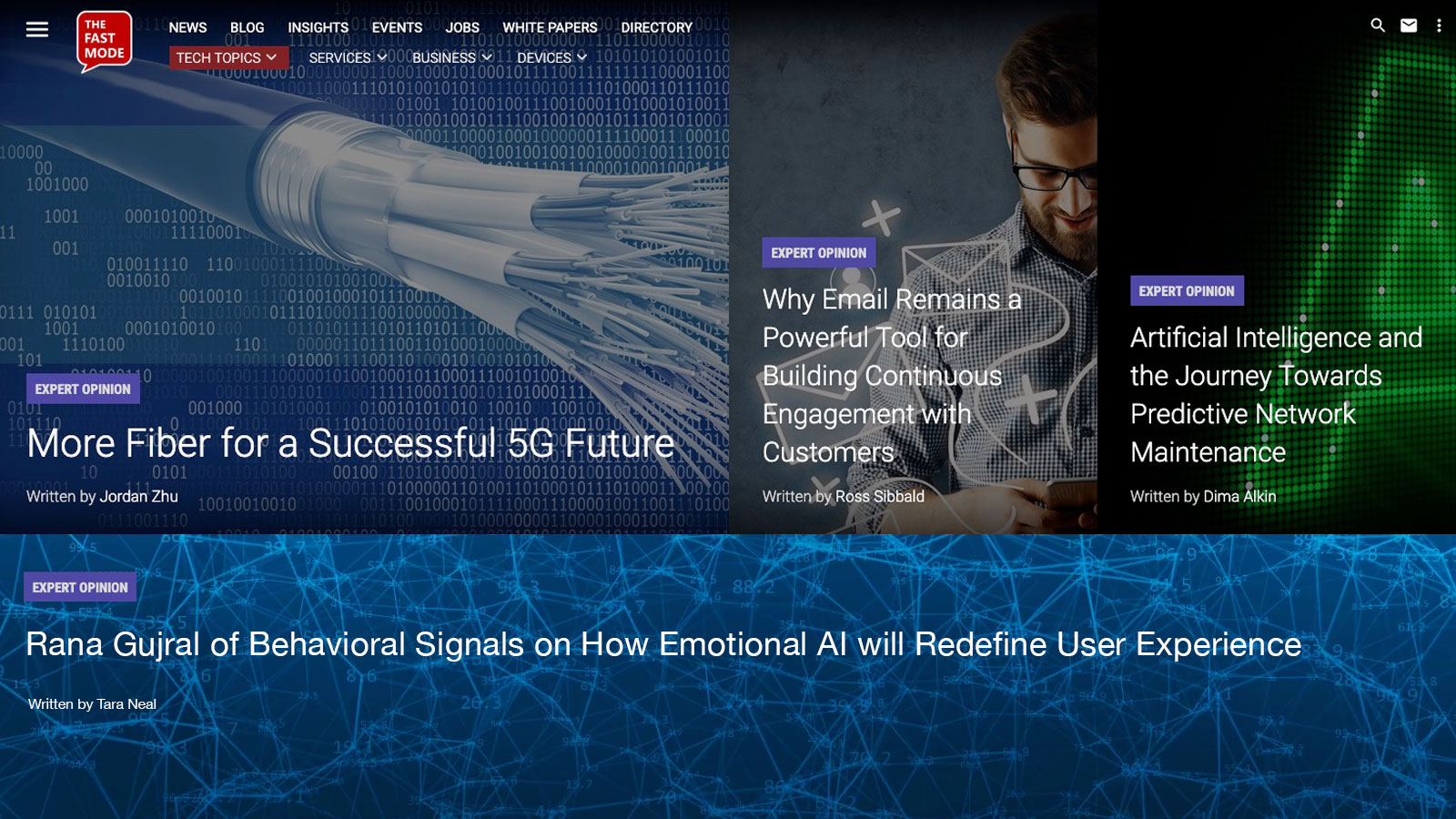 Rana Gujral talked to Tara Neal, the Executive Editor of The Fast Mode during MWC Shanghai 2019. The interview covered the latest trends surrounding AI deployments, how Emotion AI will redefine user experience and the way humans will organize their economies and lives after all.
AI is everywhere but what is the user experience?
Most of the interview focused on emotion AI, where Rana pointed out that virtual assistants, like smart speakers, need to interact in a way that imitates humans. User experience is coming into focus. "Whether creating an interactive smart toy for children, developing truly revolutionary virtual assistant applications for businesses, or programming robots to make caring for loved ones a little easier, our work in emotion AI is intended to supercharge user experience."
Rana believes AI will not replace jobs, but it will need for people to change how they work. "People will need to re-train themselves, to do all those jobs that machines still won't be able to do. Watson will not replace Doctors but it will give them a powerful tool to help them with their diagnosis".
The interview ended with Rana's expectations from MWC Shanghai 2019. He finds interesting the conversation around 5G networks, how Asia reacts to Huawei's ban in the US and beyond, new concept phones, and hoped to see AI applications in robotics/virtual assistants and discuss what emotion recognition could actually do for them.
Reach the full article at THE FAST MODE