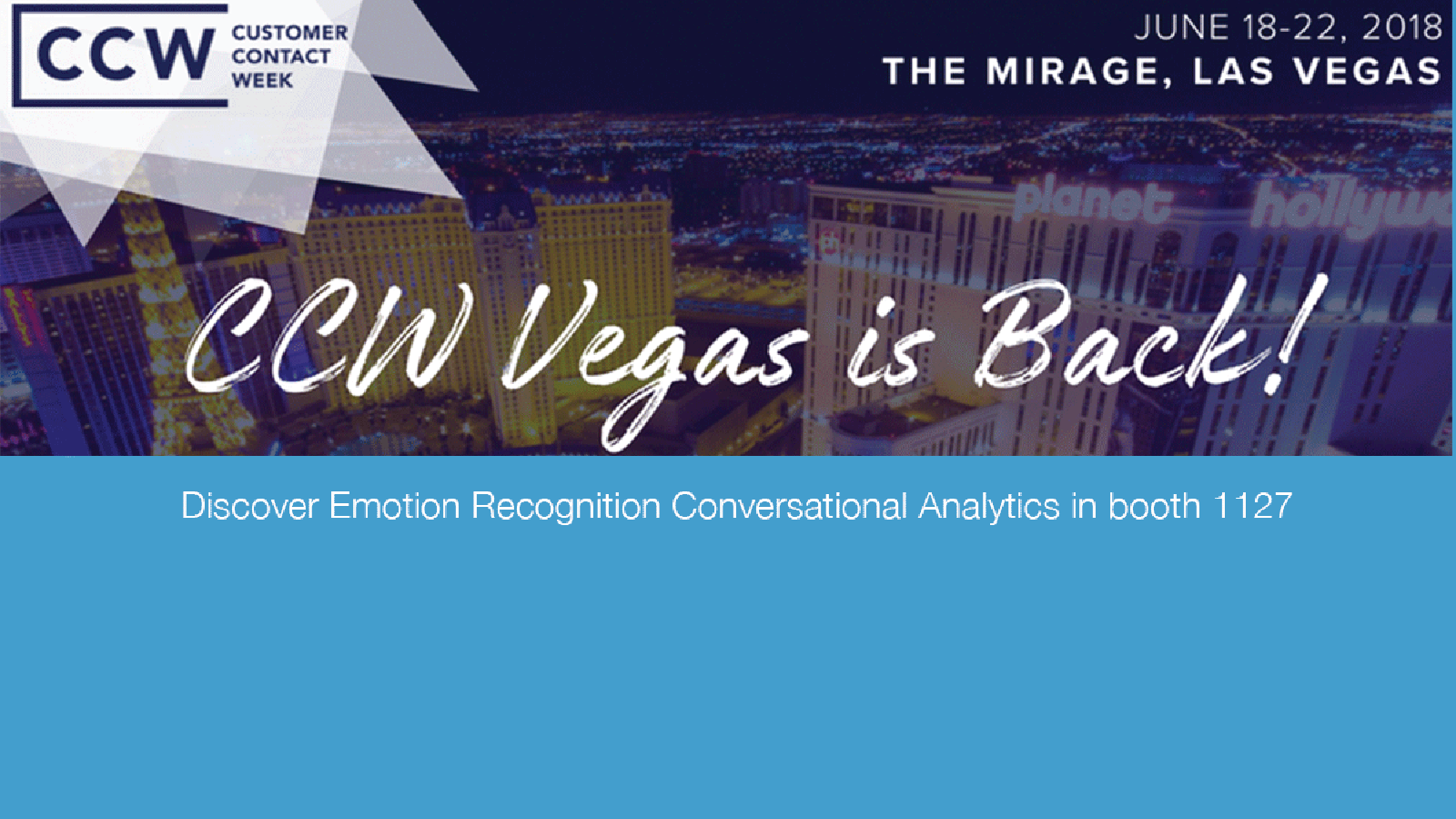 We would like to invite you to join us at Customer Contact Week (CCW), June 20-21, 2018 at the Mirage in Las Vegas, NV. CCW is the world's largest customer contact event and is expected to gather more than 2,500 industry leaders and experts.
Why join us?
Our Team will be showing live demos of our Emotion & Behavior Recognition Conversational Analytics software in Booth 1127. In addition, we will have representatives from our business development team to answer any questions that you might have about Behavioral Signals.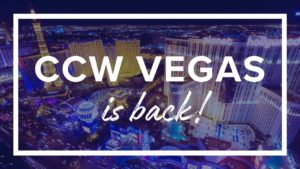 Pass by our booth at CCW and check out a demo of our call-center analytics platform? Sign up for a time slot here.
What you'll see
Learn how you can enhance the emotional intelligence of your client-facing team using state-of-the-art AI technology developed by the world's foremost experts in the field. Discover how organizations are already leveraging this technology to boost performance across the board.
Through your conversational data we can determine engagement, frustration, politeness and more by capturing emotions and deciphering how something is being said. We can predict propensity to pay or buy, monitor compliance or spot employee attrition before it happens, to only name a few of our intelligent outcomes.
With our real-time prediction technology, we help you monitor your agents and understand your customers intent, giving you the tools to take immediate action like coaching your agents to alter their behavior live, helping them perform better, or preventing mistakes that could affect your business reputation.
See you there!
Booth 1127, Las Vegas, 20-21 June