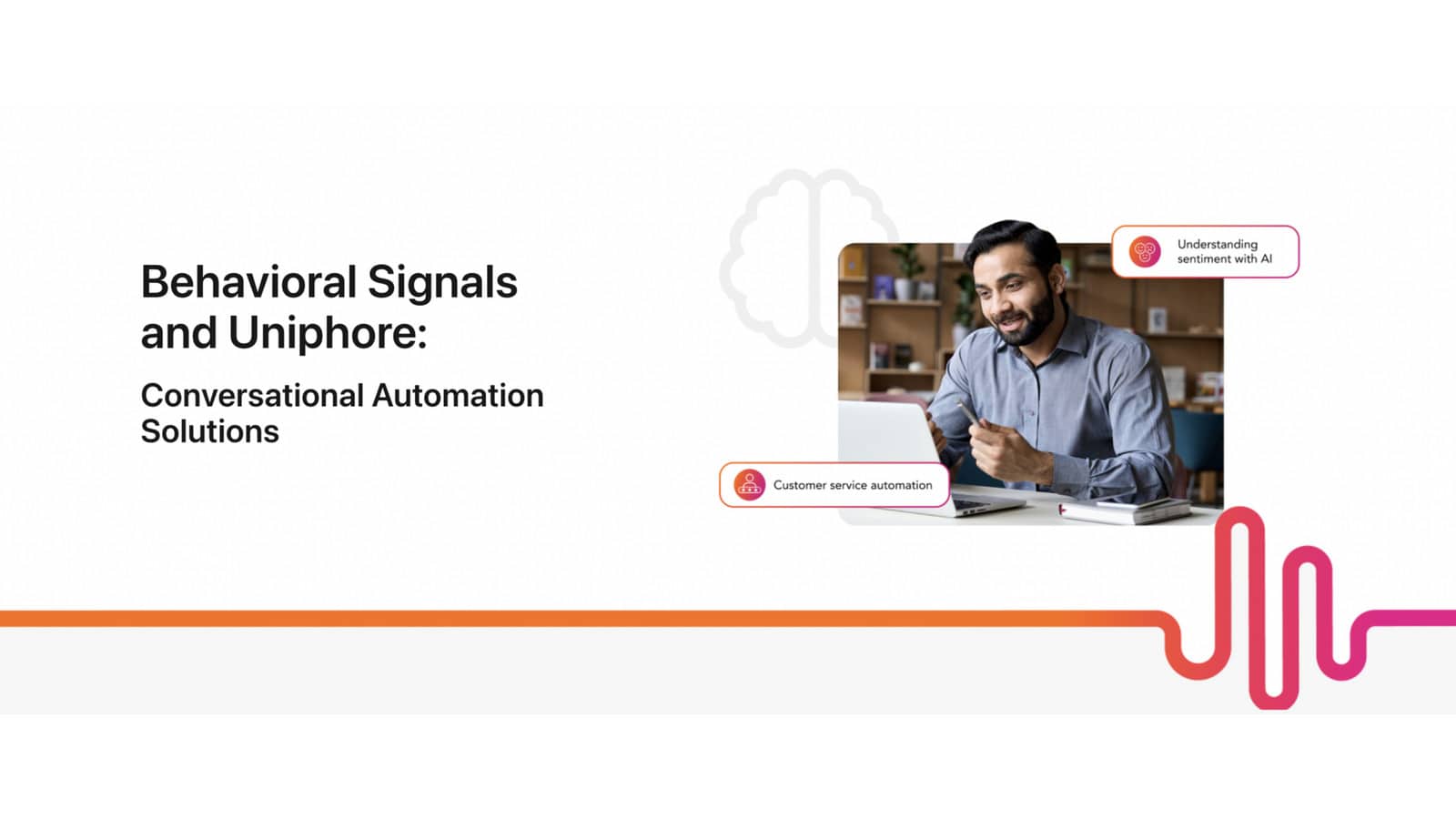 Uniphore and Behavioral Signals Jointly Create Exceptional Customer Experiences
Uniphore, the leader in Conversational Automation, announced its Unite App Alliance Partner Program in March 2022. The App Alliance program enables value-driven collaboration and cross-selling for participating Independent Software Vendors (ISV). The App Alliance Partnership between Uniphore and Behavioral Signals combines Uniphore's AI and automation-driven technology with Behavioral Signals' AI-Mediated Conversations (AI-MC). Together, they are working towards conversational automation solutions and understanding of behavioral signals through behavioral signal processing and emotion AI and jointly create exceptional customer experiences and improve service outcomes.
"The role of CX has never been more important than today," said Jafar Syed, SVP, Global Head of Channel Alliances & Partnerships at Uniphore. "The Unite App Alliance Partner Program extends the power of our conversational AI and automation solutions by providing joint customers with additional choices and more functionality to address their specific needs."
Behavioral Signals extends Uniphore's solutions to solve customer service challenges, and agents' stress, by automatically matching each customer to the best-suited agent using voice data and emotion AI. This match is based on profile data and Behavioral Signals' superior algorithms developed from years of research and experience in NLP and Behavioral Signal Processing. Organizations that use Uniphore and Behavioral Signals solutions notice that the overall performance and outcomes of their call center conversations reach higher levels.
"Uniphore is driving the contact center industry forward with innovative solutions, providing companies the tools they need to make the customer experience a competitive advantage," said Rana Gujral, CEO at Behavioral Signals. "We are thrilled to work with Uniphore to help expand upon the offerings and capabilities within conversational AI and leverage our AI technology to further elevate the exceptional customer engagement experience offered by Uniphore's applications."
Customers that partner with Behavioral Signals for AI-MC see improved outcomes, reduced cost, increased customer satisfaction, lower agent attrition, and increased brand loyalty. For more information, visit here.