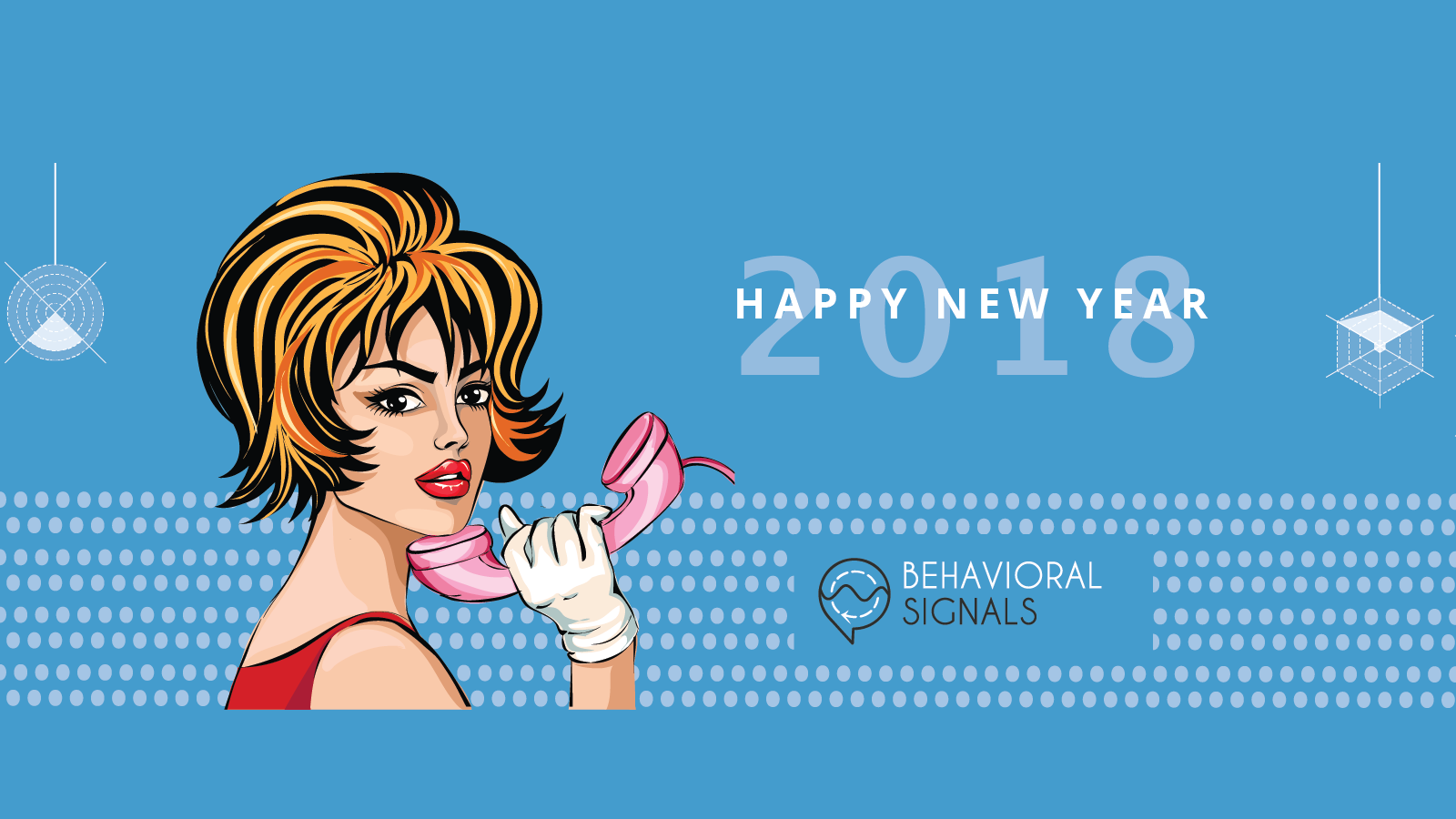 As the new year has started, for us here at Behavioral Signals, we remember a year of continuous growth, new team members and partners, important achievements and groundbreaking development. It is exciting to listen to analytics industry leaders describe our behavioral and emotional analytics technologies as the next big thing: the 3rd generation of speech analytics. We're blazing ahead into 2018 in a mission to show the world how behavioral analytics can enhance human interactions in the call center and beyond.
2018 Ahead With More Speech Analytics
We wish you all a year full of opportunities to achieve your dreams, measurable successes, and some great smiles!
Join us at Behavioral Signals for a new generation of analytics: real-time emotion & behavioral recognition. If you haven't discovered it yet, you can get our Behavior Snapshot Analysis of your call center for free, or get in touch with us at info@behavioralsignals.com for questions and further information.